NCEA students: These are the resources you've been missing.
Our Walkthrough Guides and Workbooks are StudyTime's answer to the lack of relevant, engaging, entertaining and up-to-date revision tools for NCEA students. They're designed to make study and revision easy for students. The best part? They really work.
Everything you need to know for current NCEA standards
Designed to help you reach Merit and Excellence level grades
Beautifully designed with full colour and beautiful illustrations
Written and designed specifically for students
Our formula for NCEA success: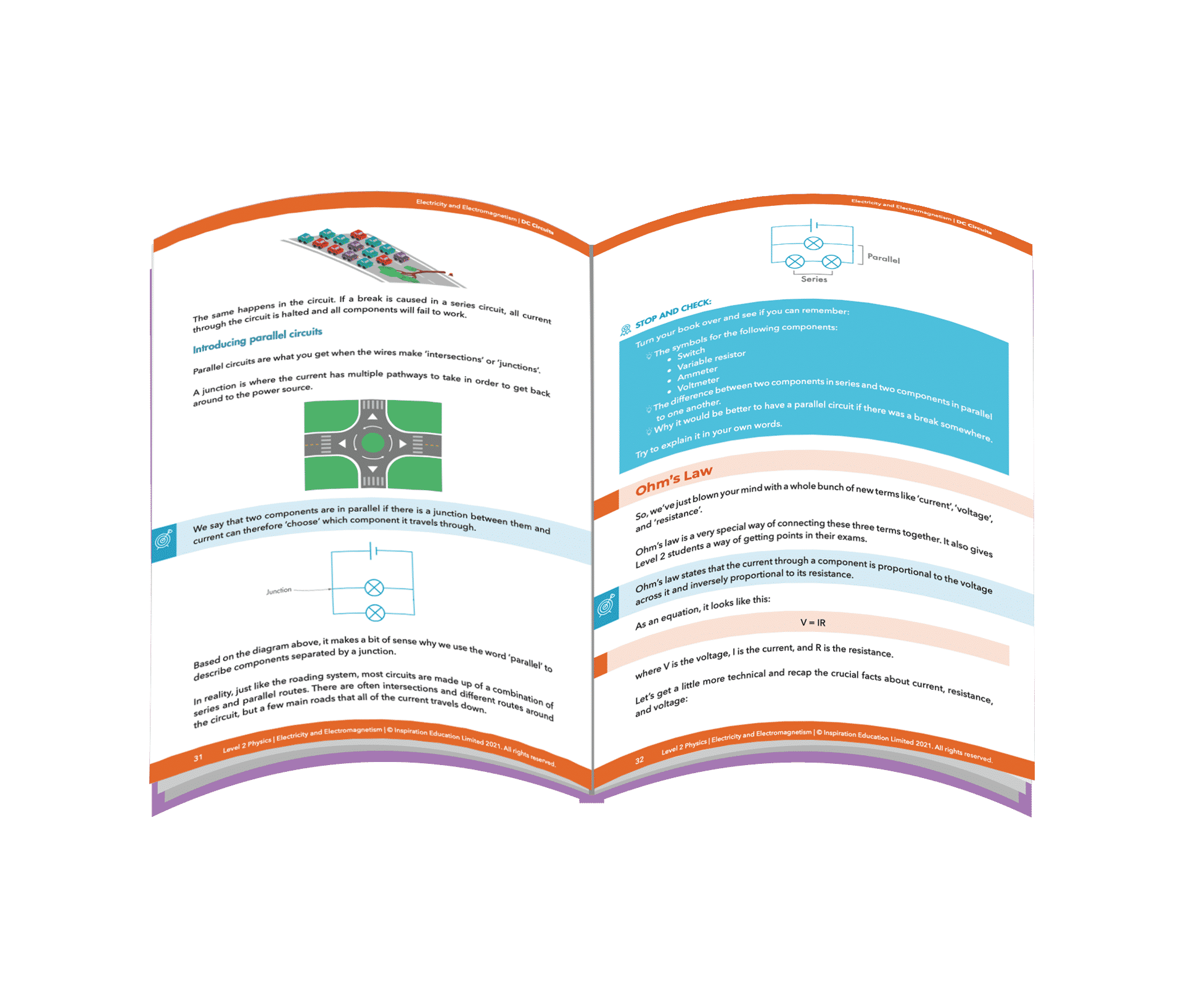 Learn.
Use our Walkthrough Guides to get a deep understanding of all of the concepts needed for NCEA exam success.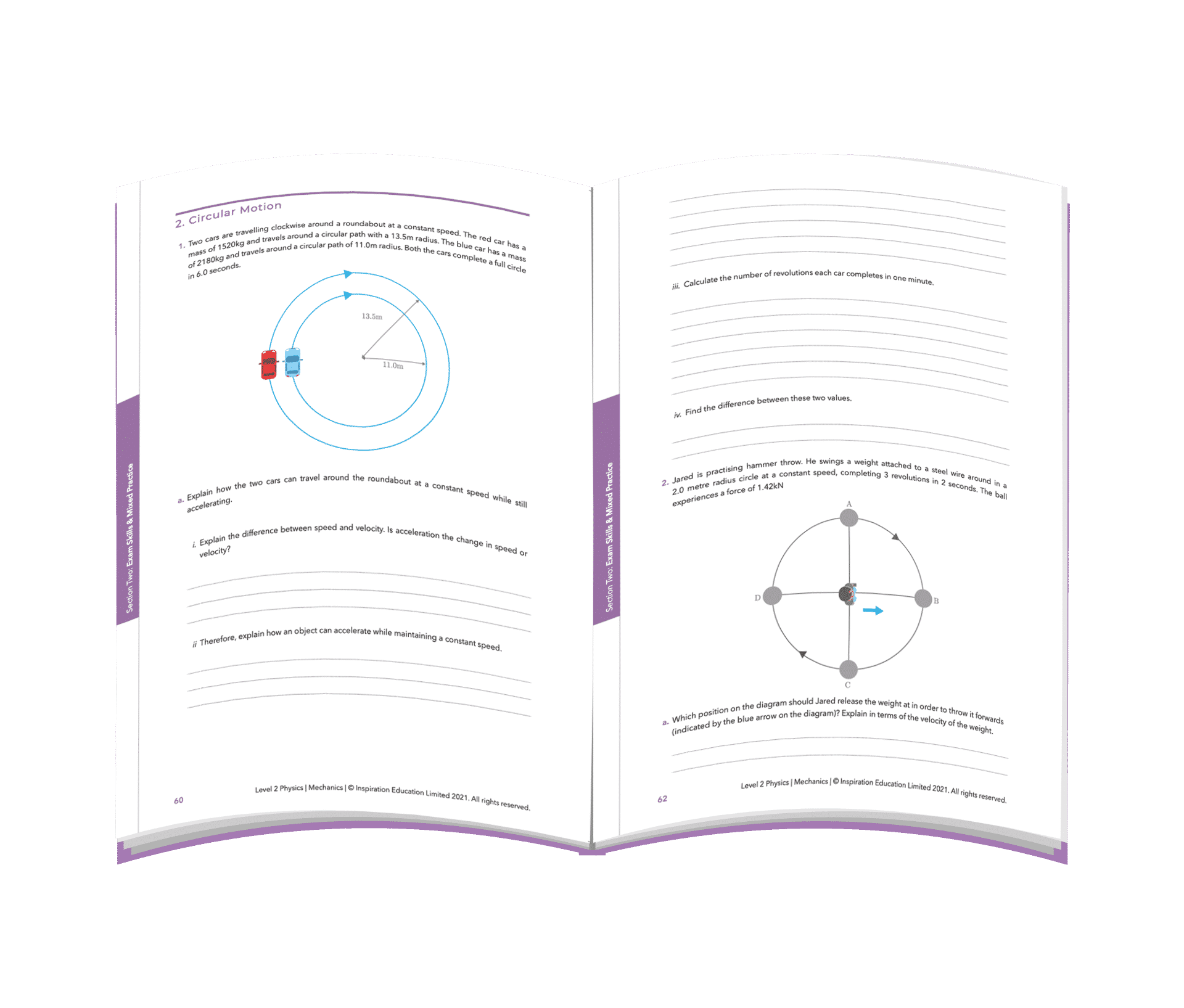 Practice.
Use our Workbooks to practice the key skills needed for success, and learn how to answer NCEA exam questions with confidence.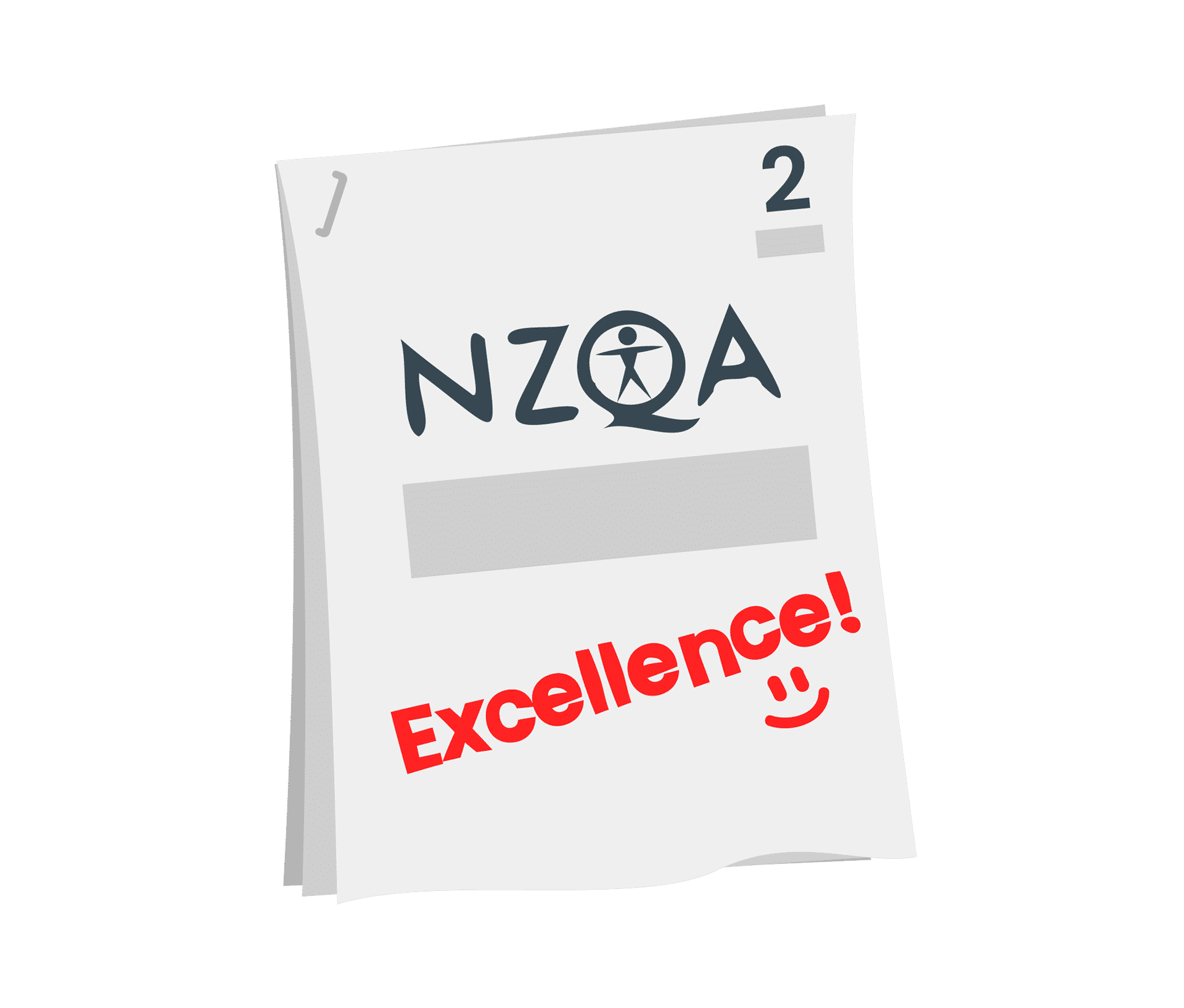 Succeed.
Sit your NCEA exams with confidence and let the results speak for themselves.
Walkthrough Guides – Your Tutor in a Book.
Cover everything you need to know for one NCEA subject standard.
Explained just like a really fun and engaging tutor would explain it to you.
Jam packed with colour and humour.
Small enough to be read in one sitting.
Have been written exclusively by ex-NCEA students (us), for students (you).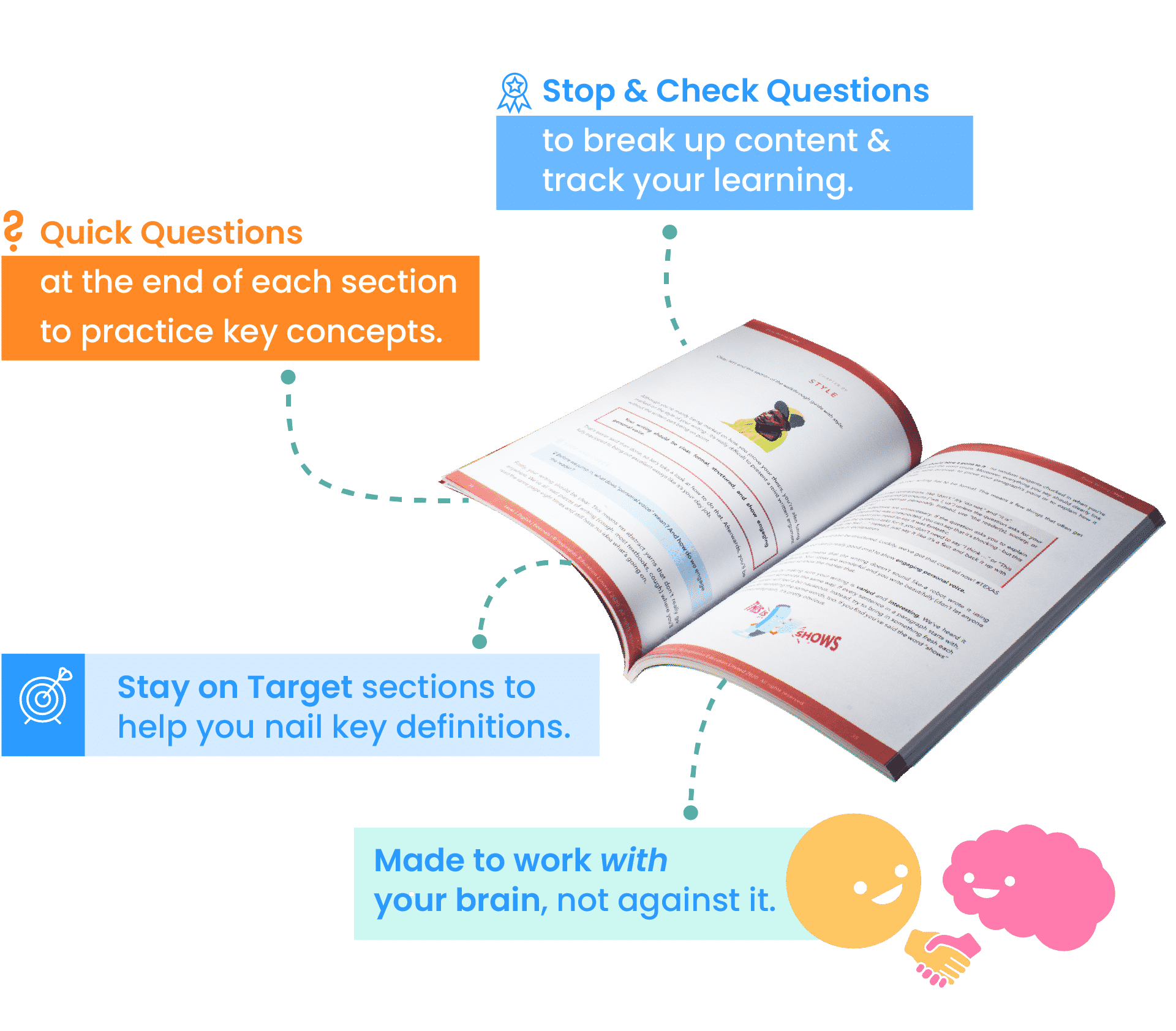 Workbooks – Get the Results You Deserve.
How to answer NCEA exam questions, broken down step-by step.
Have been written exclusively by ex-NCEA students (us), for students (you).
Explained in plain English.
Everything you need to know and nothing you don't.
Designed to work WITH your brain, NOT against it.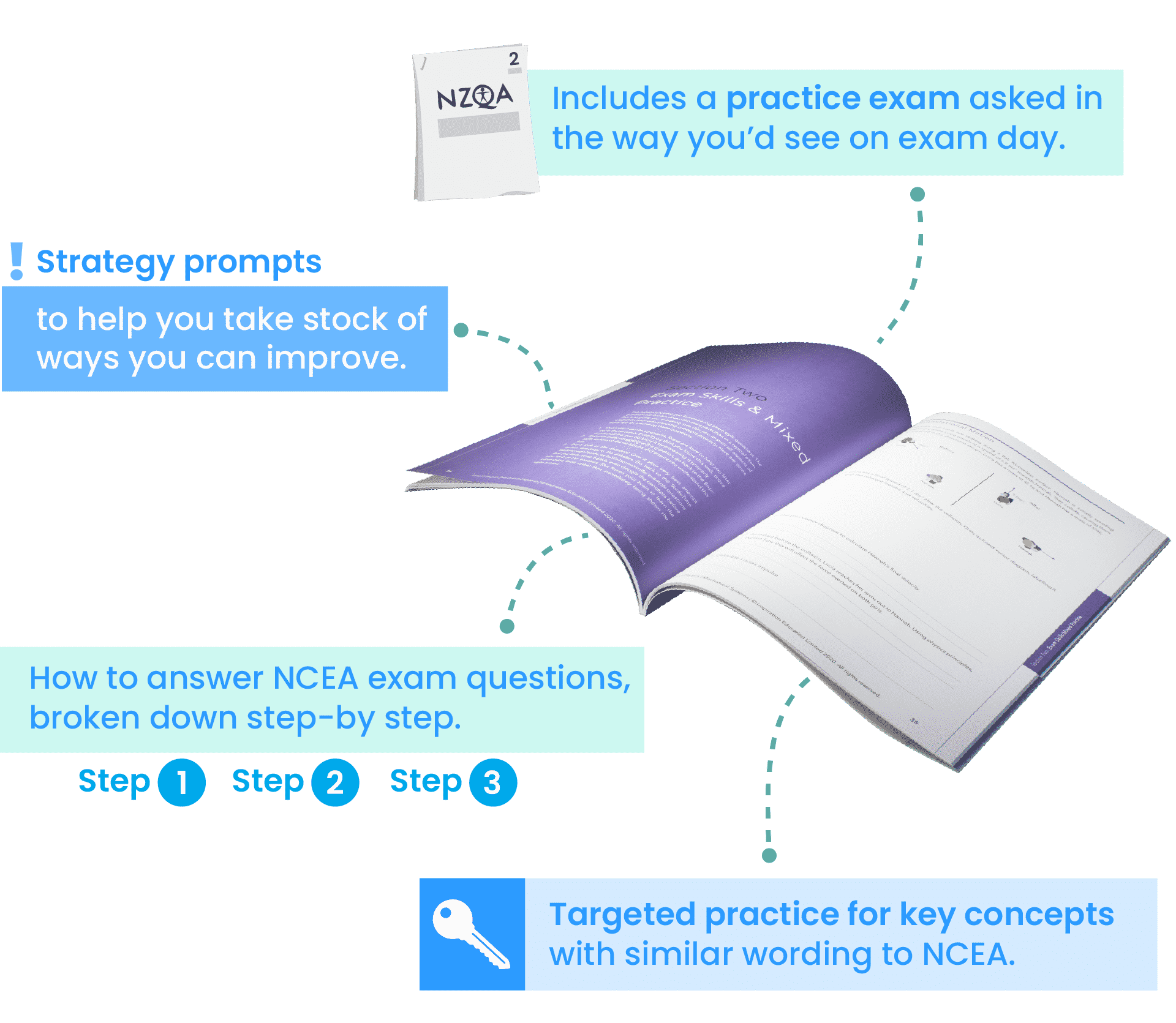 Each year we help over 200,000 students, parents and teachers.
Our Walkthrough Guides and Workbooks are lovingly crafted by the team behind StudyTime, New Zealand's most popular high school help website. All our resources have been designed using extensive student feedback and are designed for maximum engagement and results.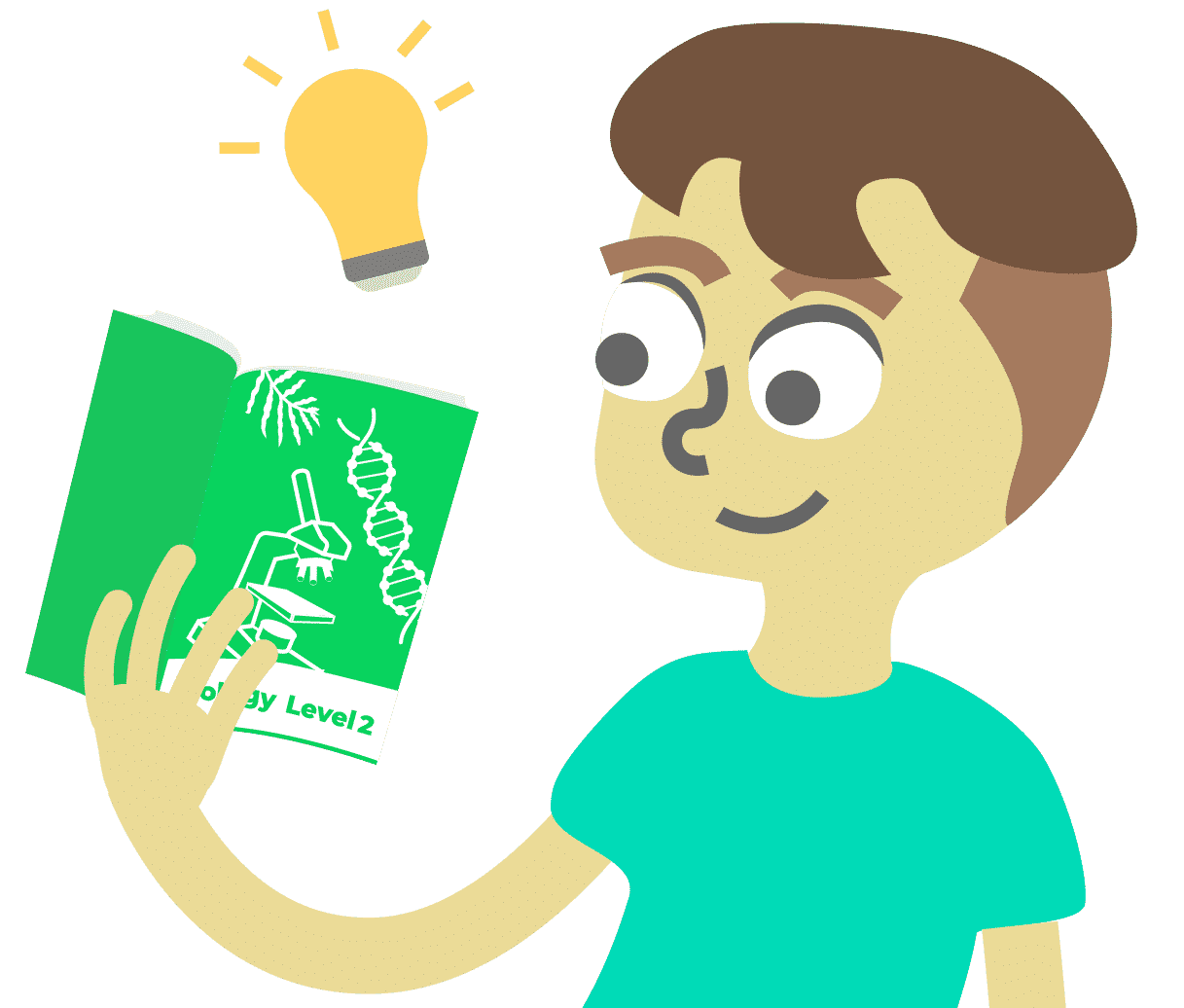 Don't take our word for it – see what students and parents have to say:
My teacher absolutely hated me for getting this but jokes on him because I might actually pass MCAT now!
Nathan
MCAT Walkthrough Guide
These guides are superb. Concise with all the essential information. Great for learning and also a great reference too!
Robert
MCAT Walkthrough Guide
Easy to read and even easier to understand. A better study method that what my teacher was doing. Thank you StudyTime!
Lily
Chance & Data Walkthrough Guide
Frequently Asked Questions
Why print resources and not online?
We strongly believe the message is more important than the medium. Although e-learning products have great promise, they aren't designed for maximum retention. Online platforms often focus more on the technology and not the quality of the content and explanations that they are providing students.
In fact, they often give students the illusion that they understand something when they don't. Why? Think about why it's hard to learn from a lecture:
It's hard to focus and easy to get distracted (particularly when you're on a computer!).
Exams are tricky and stressful, and students often don't do as well as they'd hope because understanding how to answer NCEA exam questions can be a nightmare.
You are being talked at, and the quality of your engagement is purely contingent on the presenter's voice and delivery.
You usually don't see the presenter's face.
It's a passive form of learning.
We believe by focusing on high quality explanations, and designing our resources for maximum retention, our print resources are superior to any online one. By using print resources, students can focus easier, reduce distractions, and study anywhere that doesn't have an internet connection.
However, we do offer some online revision workshops, that are more interactive, through our StudyTime Academy.
Why are these resources more expensive than others?
We try to keep the cost of resources as low as possible, but our slightly higher cost comes from our choice to use New Zealand-based suppliers and to print in full colour, which is significantly more expensive than black and white or one colour tone printing.
It also reflects the significant time gone into developing, and continuously improving, these resources.
Are these resources up to date?
They are! We update our resources regularly, so everything your reading is up to date and relevant.
How do these resources compare to other resources on the market?
Obviously we're going to be biased, but we think they are better than anything out there.
This is because most resources are designed for teachers, not students. Why? Because schools are where resource companies can make the most profit. Although our resources are also designed for teacher use, they are always designed for students foremost.
Our resources are also the only full colour resources on the market, the only one written in language that students actually can understand, and the only resources that are focused around exam strategy.
Keen to take your first step to study success?